We provide a common sense approach to hazardous waste management.
United Enviro Systems, Inc.,
specializes in safe, effective, and cost efficient
management of hazardous and residual chemical wastes
. We're a rapidly growing group of professionals committed to finding the best, most economical way to dispose of your
hazardous waste materials
… while assuring complete
compliance with laws and regulations
that apply to your area and industry.
Our growing clientele list includes many
Pharmaceutical
Companies,
Biotechs
, Laboratories,
Manufacturing
Facilities,
Warehouses
,
Hospitals
and
Educational
Facilities. No waste generator is too large or too small for the personalized service we provide.
Our field team is backed by an intense, on-going training and education program and our services are rendered using
state-of-the-art equipment and technology
. Plus, our personnel have the experience and know-how to help you with testing, classifying, lab packing, documentation and disposal of your wastes. We can assist you with any facet of the waste management process.
Our capabilities enable us to tackle virtually any disposal problem that's been slowing you down. The sooner we do, the better for you, for us … and the environment.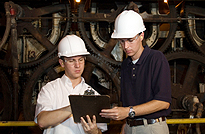 U.E.S. AUDIT SURVEY
Have U.E.S. come out to your location and provide a complete facility survey and compliance analysis
> Click here to request

© Copyright 2006-2008 United Enviro Systems, Inc. All rights reserved.
Site Development:
JN Design