United Enviro. Systems has always taken pride in the principal trust of and understanding of its client's needs no matter how simple or demanding.
Our clients have always come first and have been treated the way we all would expect to be treated in our day to day lives. Since the electronic industry has taken over or tried to make life easy on all of us, it has forgotten that a computer or voice mail will never replace common sense and that the need to communicate between two or more people to design, solve and accomplish a safe, economic and practical solution to a problem. Our goals from the beginning have always been to spend that extra time helping our clients, not pressing a timer for billing purposes or to meet a bottom line sales quota. Our 24+ years of business in this industry stands for a solid understanding of how and what our clients needs are. Our keen sense of spotting potential liabilities has kept us and our clients free from embarrassing events and costly expenses. We at
United Enviro. Systems, Inc.
believe that our company can be your close associate when it comes to managing your hazardous/nonhazardous waste needs. Give us a call a real live person would be glad to say hello to you…
OUR PHILOSOPHY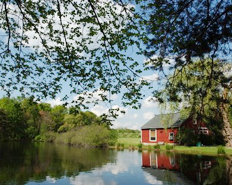 Our name sums up our philosophy. At
United Enviro Systems, Inc.
, all of us are committed to the environment - to help correct the damage that has been done in the past and is still happening, and to prevent further environmental damage. Our company goes out of its way to do everything in its power to help our clients preserve and repair the world around us. Our systems approach assures you of our commitment to solving your problems with a fully integrated strategy that is custom designed for your unique waste management situation. When we design your particular system, our goal is to take care of your waste in the most efficient, cost effective manner possible while conforming to state and federal regulations. The end result of this unusually personalized professional approach is, for our staff, a tremendous sense of satisfaction at a job well done, for your company, and the world we live in.
OUR HISTORY
United Eviro Systems, Inc.
was established in 1982. We are a privately held corporation.
UES
is not owned or under contract to any other waste management concern that would prevent us from utilizing any TSDF or waste transporter. This has allowed
UES
the latitude to tailor waste disposal and recycling methodology to our client's needs and philosophy. This management technique gives
UES
the liberty to investigate new, progressive and innovative waste solutions for each of our clients freely.
UES
is a certified small business concern and is privately held and administered by Mark Dean Leuzarder, President and Phyllis T. Leuzarder Vice President/Secretary.
INSURANCE
United Enviro Systems, Inc.
, maintains the required insurance coverage necessary to reduce environmental liability of our customers. Our insurances are continuously reviewed and updated to meet the demands of our clientele. Insurance certificates are available upon request.

© Copyright 2006-2008 United Enviro Systems, Inc. All rights reserved.
Site Development:
JN Design